BRYCE ON SOCIETY
- One of my favorite months of the year.
(Click for
AUDIO VERSION
)
To use this segment in a Radio broadcast or Podcast, send TIM a request.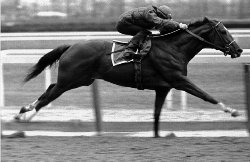 The month of May is one of my favorite months of the year (October being the other). The weather is normally ideal, winter is behind us, the snow birds have returned home, and we have some excellent holidays to observe. For example:
KENTUCKY DERBY
- The first Saturday of the month represents the
"run for the roses,"
the first leg of the Triple Crown in horse racing. The Derby has always been a favorite of mine, having watched it since I was a kid, and having attended it when I was in college and was fortunate to have seen the great
Secretariat
. By the way, the Derby wouldn't be the Derby without a good
Mint Julep
.
CINCO DE MAYO
- interestingly, this holiday originated in America and it certainly doesn't celebrate Mexican Independence (which is celebrated on September 16th). Instead, it celebrates freedom from slavery in California as a result of the Civil War. Basically, it guaranteed the Golden State would become a free state for which local Latinos devised this holiday to give thanks. Most people are not aware of this, nor do they seem to care as they pound down the cervezas (beer), margaritas, and as much Mexican cuisine as possible. People seem to particularly enjoy this holiday, even if they do not understand its purpose.
MOTHER'S DAY
- In the United States, we celebrate Mother's Day on the Second Sunday of May, as do several other countries, but not all. This is a great way to honor the mothers of the world for all their hard work and sacrifices. It's the least we can do to show our appreciation. The only trouble is to find a restaurant to take them to for brunch, lunch or dinner, as most are crowded. If you haven't booked your reservation by now, forget it. A picnic at a park or a barbecue is also welcome, just do not expect Mom to prepare the meal or clean up, it's her day. Also, try to prepare a toast in advance and from the heart. Believe me, it will be appreciated.
PREAKNESS
- is the second jewel of horse racing's Triple Crown as it is held on the third Saturday in May at the Pimlico Race Course in Maryland. I am a big fan of the Triple Crown, but I have a particular attachment to the Derby as I have visited it. The Belmont Stakes in New York is the third jewel, but it is held in June.
MEMORIAL DAY
- represents the starting gun of summer in the United States. More importantly, it is used to commemorate the sacrifices of the military personnel who defended American freedom. It used to be called "Decoration Day" which was used to plant flags at military graves.
GRADUATIONS - June used to be reserved for High School and college graduations, but this has changed over the years and it is now common to hold them in May, not to mention graduation parties. It is always customary to give a gift to the graduate, but I also like to add a
toast
if possible.
Weddings are also popular in May but perhaps more so in June. Nonetheless, the month of May usually represents an important social month. There seems to be something for everyone. Even though it represents considerable fun, it can have one drawback, it can be quite expensive, particularly in the area of gift giving.
Enjoy!
Keep the Faith!
Note: All trademarks both marked and unmarked belong to their respective companies.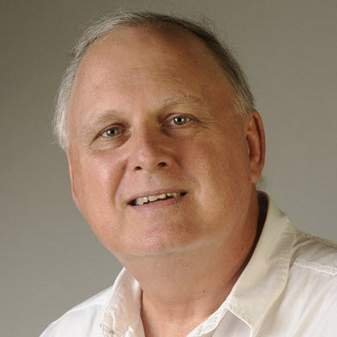 Tim Bryce is a writer and the Managing Director of M&JB Investment Company (M&JB) of Palm Harbor, Florida and has over 30 years of experience in the management consulting field. He can be reached at timb001@phmainstreet.com
Copyright © 2014 by Tim Bryce. All rights reserved.
NEXT UP:
WHEN A TRUST IS BROKEN
- What should you do? Forgive or reciprocate?
- Why true Christians disagree with same-sex marriages.
Listen to Tim on WJTN-AM (News Talk 1240)
"The Town Square"
with host John Siggins (Mon, Wed, Fri, 12:30-3:00pm Eastern), and KIT-AM 1280 in Yakima, Washington
"The Morning News"
with hosts Dave Ettl & Lance Tormey (weekdays. 6:00-9:00am Pacific). Or tune-in to Tim's channel on
YouTube
.