BRYCE ON SHOPPING
- Another instance of how technology is altering our lives.
(Click for
AUDIO VERSION
)
To use this segment in a Radio broadcast or Podcast, send TIM a request.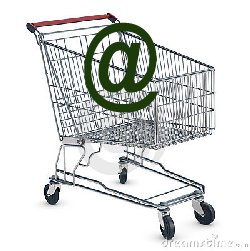 Recently I stopped to talk with a UPS driver who was making a delivery to our office. I asked him how business was at his company. He claimed it couldn't be better. Internet titan Amazon alone kept them busy, not just delivering books but many other items, including toilet paper.
"Toilet paper?"
I asked.
Yes, toilet paper. Evidently, people have grown tired of going to the store and prefer having UPS deliver it to them instead. I looked it up on the web, and lo and behold there it was at some rather competitive prices. When you consider there is also free shipping on orders over $25, you start to understand why people are moving in this direction.
Not long afterwards, I heard about AmazonFresh, Amazon's latest move to sell groceries over the Internet with home delivery. The concept of Internet grocery shopping is certainly not new, as different companies have been experimenting with it for several years, including Amazon who has been testing it for the last five years in the Seattle area. Now it appears Amazon is ready to break out to other major metropolitan areas, including Los Angeles and San Francisco. If it becomes successful, watch for Amazon to branch out rapidly across the United States.
The problem with Internet grocery shopping is being able to deliver fresh products to the consumer. Paper products, can goods, and other non-perishables is one thing; produce, cold and frozen foods are something else altogether. This is the Achilles' heel of such an endeavor. Spoilage can easily damage profit margins. Some companies have abandoned the idea of home delivery and, instead, have developed a "Click and Connect" approach whereby the consumer can order his products in advance and then simply pick it up at their convenience. This is a good alternative plan, but if toilet paper is any indicator, the country is now ready for home delivery of groceries. To this end, Amazon appears to be addressing this problem with specially designed warehouses strategically located around town.
This is all being watched diligently by retail giant, Walmart. If Amazon is successful, they could pose a genuine threat to Walmart over time, something which would be simply unacceptable to executives in Bentonville, Arkansas. Supermarket giants like Kroger, Publix, and Safeway better pay attention as well, for this could prove devastating to their businesses. They will either have to come up with a viable home delivery system or spruce up their stores, prices, and customer service (or be prepared to close their doors). More likely, look for some to form partnerships with Amazon. Either way, consumers will undoubtedly notice considerable changes in their grocery shopping experiences over the next few years.
I have mixed emotions about this. Home delivery sounds better than facing another WalMartian in the grocery aisles, but I am one of those people who don't mind visiting the supermarket. First of all, it affords me some time to spend with my wife. However, I believe this goes back to a time when I was a child and would accompany my grandparents to farmer's markets and the neighborhood "corner store" where everyone seemed to know everybody in the neighborhood. It was a place where neighbors met and showed family pictures and caught up on gossip and recent events. I think we lost that "down home" feeling as the supermarkets flourished and grew to gigantic proportions. Now it's a matter of getting in and out of the store as if it were an Entebbe Raid. It will be no small wonder why people will abandon the supermarkets in favor of someone like Amazon. As for me, I'll miss smelling the coffee grinders, talking with the butcher, and catching up with the Jones'.
I guess this is just another instance of how technology is altering our lives.
Keep the Faith!
Note: All trademarks both marked and unmarked belong to their respective companies.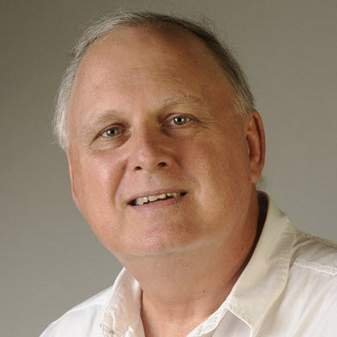 Tim Bryce is a writer and the Managing Director of M&JB Investment Company (M&JB) of Palm Harbor, Florida and has over 30 years of experience in the management consulting field. He can be reached at timb001@phmainstreet.com
Copyright © 2013 by Tim Bryce. All rights reserved.
NEXT UP:
ROADSIDE MEMORIALS
- Are we really honoring the deceased or creating a road hazard?
Listen to Tim on WJTN-AM (News Talk 1240)
"The Town Square"
with host John Siggins (Mon, Wed, Fri, 12:30-3:00pm Eastern), KGAB-AM 650
"The Morning Zone"
with host Dave Chaffin (weekdays, 6:00-10:00am Mountain), and KIT-AM 1280 in Yakima, Washington
"The Morning News"
with hosts Lance Tormey & Brian Teegarden (weekdays. 6:00-9:00am Pacific). Or tune-in to Tim's channel on
YouTube
.
Also look for Tim's postings in the
Palm Harbor Patch
,
The Gentlemen's Association
, and throughout the Internet.