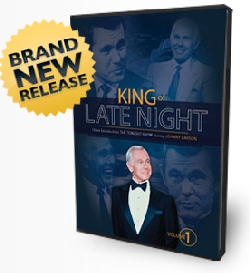 The legendary "King of Late Night," Johnny Carson, was back in the news last month, five years after his passing. It was announced that all of his Tonight Show episodes (from 1962 to 1992) have been restored and digitized and will be made available over the Internet and in DVD. This means Johnny will live on for many more years, well beyond Leno, Letterman, et al.

I, for one, miss the Carson show and apparently so do millions of other people. I find this fascination interesting. Sure, we have seen lots of reruns over the years, but due to the uniqueness of the show and the loyalty to Johnny, the show has become timeless. It would be an interesting experiment to have someone like TV Land run the Carson show opposite Leno and Letterman and see how the ratings would match up. Frankly, I think Carson would beat the others handily.

I started to consider what made the Carson show such a dynasty and believe it was more than just Johnny Carson himself. He was a good entertainer but beyond that he kept tight control over the format of the show. He recognized talent when he saw it and wasn't afraid to be the butt of a joke himself. More importantly, he looked relaxed in front of the camera and had a knack for making people feel at home in his world, both viewers and guests.

The guests themselves greatly added to the show's entertainment value. Movie stars wouldn't come on to hawk their latest movie as they do today. Instead, the Carson show gave the impression guests "dropped in" to the set just to hang out and party with Johnny. You also had a lot of heavyweight stars appear on his program: Bob Hope, Jimmy Stewart, Dean Martin, Frank Sinatra, John Wayne, etc. These were well known superstars with drawing power who were at the zenith of their careers. Most of the stars appearing on today's late night shows are up-and-comers, many of whom we never heard of before.

The comedians appearing on the Carson show were often proven veterans who headlined in Las Vegas at a time where the humor was considered a bit ribald. Viewers therefore turned to Carson to hear something "naughty" which was an important part of the persona of the show. To his credit, Carson used the show to introduce new comedians just starting out, including Leno and Letterman, as well as dozens of others.

One last element had a direct bearing on the show and that was television itself which was maturing during the Carson years. Television came into its own during the 1960's and we watched it change from simple black-and-white programming to full color, thereby accentuating its appearance and making it more agreeable to the eyes of the viewers.

Viewers were also being conditioned at this time. They came home at night and got their news from Huntley/Brinkley, Cronkite or Howard K. Smith; they would be entertained by shows like Lucy, Laugh In and Gunsmoke, and fell asleep watching a comedian they knew and trusted: Johnny Carson. The show went beyond just being another television program; it became a landmark institution. Something a lot of people miss, including yours truly.

For more information on the restored Johnny Carson collection, visit the entertainer's web site at: johnnycarson.com

Keep the Faith!

Note: All trademarks both marked and unmarked belong to their respective companies.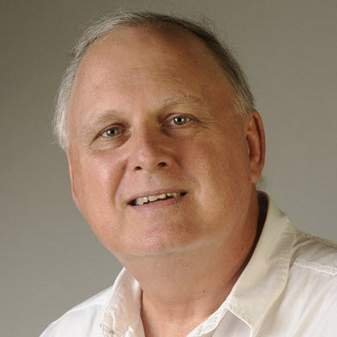 Tim Bryce is a writer and the Managing Director of M. Bryce & Associates (MBA) of Palm Harbor, Florida and has over 30 years of experience in the management consulting field. He can be reached at timb001@phmainstreet.com

For Tim's columns, see:
http://www.phmainstreet.com/timbryce.htm

Like the article? TELL A FRIEND.

Tune into Tim's THE BRYCE IS RIGHT! podcast Mondays-Fridays, 11:30am (Eastern).

Copyright © 2010 by Tim Bryce. All rights reserved.