BRYCE ON IMPRISONMENT
- Does anybody go to jail anymore?
(Click for
AUDIO VERSION
)
To use this segment in a Radio broadcast or Podcast, send TIM a request.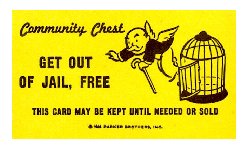 Last month, US Attorney General Eric Holder announced the start of a new program allowing people arrested for minor drug offenses to be released as opposed to being locked up in jail.(1) This is not surprising as the AG has been a proponent of pre-release programs for quite some time (click
HERE
) and is encouraging county and municipal jails to follow suit. In a nutshell, the program is intended to minimize or eliminate jail time as proponents argue the cost of incarceration has skyrocketed. Instead of locking up a suspect, they are released under their own recognizance. This has produced mixed results. True, the jail saves money, but there are also countless stories of people failing to appear at trial or committing additional crimes while awaiting trial. Even people with lengthy and questionable rap sheets are being allowed out, all under the rationale of reducing jail costs. This obviously does not bode well for the safety of our communities.
As mentioned, county and municipal jails are starting to follow suit, particularly here in Florida. To illustrate, I am aware of a county jail where the lock-up rate has fallen dramatically. Just a couple of years ago, the county averaged 200-300 lockups every day. Now that number is down to a paltry 25, all because the Sheriff needs to meet his budget. 200-300 may be a lot, but 25 seems way too few. This means a lot of people are evading incarceration, many with a long laundry list of prior arrests. They may be evading jail, but they are also returning to the communities they are menacing.
Sadly, the citizenry is unaware of this problem. When a person is arrested, it is naturally assumed they are going to jail. The reality is, they are probably not. As long as AG Holder and our sheriffs continue to distribute "Get Out of Jail, Free" cards, you have to wonder about the safety of our neighborhoods and the priorities of our law enforcement officials. If the money is not going to incarcerate offenders, one can only wonder where it is going. It would seem now is a great time to turn to crime, a sort of national moratorium on capturing the bad guys.
Keep the Faith!
Note: All trademarks both marked and unmarked belong to their respective companies.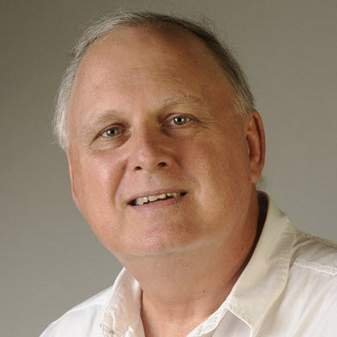 Tim Bryce is a writer and the Managing Director of M&JB Investment Company (M&JB) of Palm Harbor, Florida and has over 30 years of experience in the management consulting field. He can be reached at timb001@phmainstreet.com
Copyright © 2013 by Tim Bryce. All rights reserved.
NEXT UP:
GET OUT OF JAIL, FREE
- Does anybody go to jail anymore?
- Some simple tips to speed up your machine.
Listen to Tim on WJTN-AM (News Talk 1240)
"The Town Square"
with host John Siggins (Mon, Wed, Fri, 12:30-3:00pm Eastern), KGAB-AM 650
"The Morning Zone"
with host Dave Chaffin (weekdays, 6:00-10:00am Mountain), and KIT-AM 1280 in Yakima, Washington
"The Morning News"
with hosts Lance Tormey & Brian Teegarden (weekdays. 6:00-9:00am Pacific). Or tune-in to Tim's channel on
YouTube
.