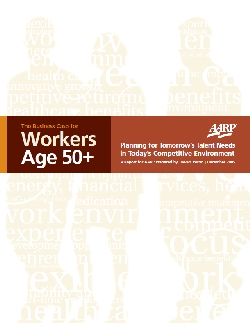 As you get older, you start to become more cognizant of your abilities as a worker. There was a time when a person was expected to retire at age 65. However, due to the current economic climate and our ability to live longer, the "Silver Foxes" are more inclined to keep working as opposed to retiring. This may be fine but it makes for a crowded work force and hampers young people from finding a job.
Recently, I came upon a report from AARP entitled, "The Business Case for Workers Age 50+," which piqued my interest. The publication was originally published in December 2005, but it provides an interesting glimpse into the thinking of the Baby Boomers as it applies to their views on employment and retirement. Below are some highlights I extracted:

"Fortunately, many of today's workers want to work and want viable work options later in life. AARP research found that 69% of individuals between the ages of 45 and 74 who are either working or are looking for work plan to work in some capacity during so-called retirement. In another study, 68% of workers between the ages of 50 and 70 who have not yet retired reported that they plan to work in some capacity into their retirement years or never retire."

"The myth that older workers are inflexible and uncreative is not grounded in fact."

"50+ workers bring experience, dedication, focus, stability, and enhanced knowledge to their work, in many cases to a greater degree than younger workers."

"As the big Baby Boom Generation approaches traditional retirement age, many U.S. companies face a potentially significant loss of experienced talent in key roles ranging from leadership to sales to certain technical and professional disciplines and many skilled trades. And virtually all companies are likely to face a more competitive U.S. market for talent in the coming years."

"About half the respondents to a recent survey by the Society for Human Resource Management (SHRM) said they are seeing many new workers who lack overall professionalism, written communication skills, analytical skills or business knowledge."

"According to Towers Perrin data, older workers are more motivated to exceed expectations on the job than their younger counterparts are."

Such quotes should be of interest to not only older workers but to younger workers as well who must compete with the old guard. Basically, the report suggests the Baby Boomers are not going to go away quietly. Therefore, my advice to young people entering the workforce is simple: Beware of the Silver Foxes.

Keep the Faith!

Note: All trademarks both marked and unmarked belong to their respective companies.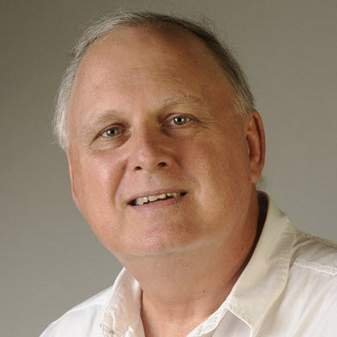 Tim Bryce is a writer and the Managing Director of M. Bryce & Associates (MBA) of Palm Harbor, Florida and has over 30 years of experience in the management consulting field. He can be reached at timb001@phmainstreet.com

Tune into Tim's THE BRYCE IS RIGHT! podcast Mondays-Fridays, 11:30am (Eastern).
Copyright © 2010 by Tim Bryce. All rights reserved.